/
Flower Farm Tour With In The Garden Flower Farm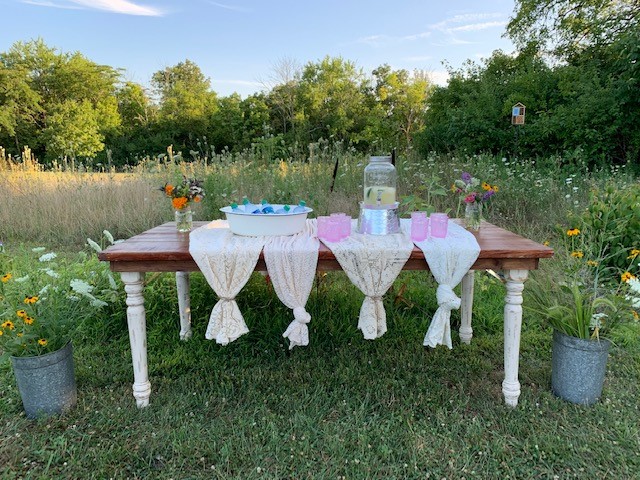 Today we get to take a peak at In The Garden Flower Farm! Linda's farm looks absolutely amazing – you should see her Glamper!
Read on to learn all about her gorgeous Upick farm… she has some really great advice and encouragement too. Enjoy!
Sarah: What circumstances lead you to start your farm?
Linda: We have had a family business for 20+ years and I was ready to semi-retire. I had wanted to start a flower farm & now would be the perfect time. We already owned a 10 acre field right across from our home and it was just sitting there, fallow. So I said, why not now? It's really my passion project.
Since my husband had started our family business from nothing, he could hardly say no to my dream. Which of course he didn't. He supported me and even bought attachments that I needed for his John Deere tractor. My friends and family were excited for me, but I think they may have thought it wasn't going to materialize
My biggest challenge was learning the difference between gardening & flower farming. Growing for yourself you will accept flowers that you wouldn't necessarily sell. Learning how to produce flowers that you feel comfortable selling is another thing. Learning to succession plant, so you will always have fresh blooms was (and still is) a challenge. I use organic practices so dealing with weeds, and pests can be a challenge. I'm also a field grower and Mother Nature is brutal! I'm learning to work with her instead of against her.
I haven't had thoughts of giving up yet, however, I do get overwhelmed because I am a one man show.. It's hard work! But I love growing, so I keep growing.
Connecting with other flower farmers helped me immensely. I reached out to them directly, visited their farms & they were very generous in sharing their knowledge. The ASCFG is a great resource. They offer conferences that will leave you saturated with information. I've made many friends at these events & the community is an invaluable resource. My family helped with some of the bigger developments. I bought an old camper for the farm & turned her into a Glamper with their labor. I will forever be grateful to them! She's a big hit when people come to the farm.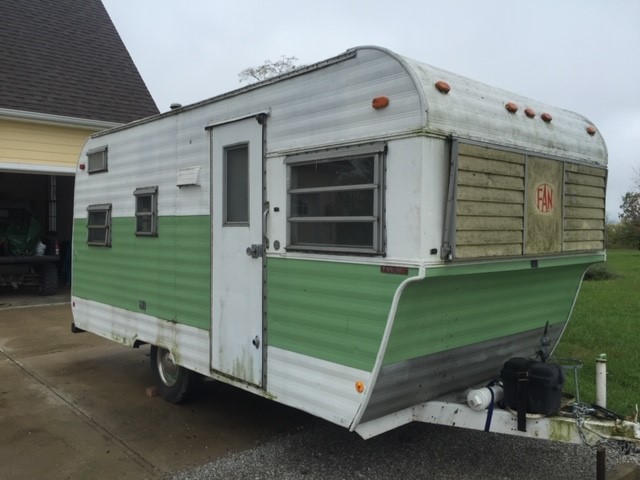 I am a Upick farm that also offers yoga, photography & hosts small groups. The most fulfilling part is sharing the farm with others. Many people don't have access to a country atmosphere & to watch them take it all in & enjoy the fresh air is very satisfying. We had Santa out last season for photography & I think I had the most fun watching families enjoy themselves.
Sarah: If you could go back and change one or two things that you did – what would those be?
Linda: I would start preparing in the Fall for the following season. I waited until Spring, then it was wet & soggy. I was trying to till mud. I was very frustrated and discouraged.
My advice would be to go slow. This is particularly true if you are going it alone, start small, see what you can handle on your own, then add on. Do your research! Also, don't buy everything everyone else has, lol. You may not need it and all farms are not alike. There isn't a cookie cutter version of a flower farm. There are so many different types of operations. I had very different intentions when I began this farm, and went through some changes before landing on more of an Agrotourism slant. I found I enjoyed people on the farm more than selling, delivering or designing. Start out with your plans but be willing to change directions.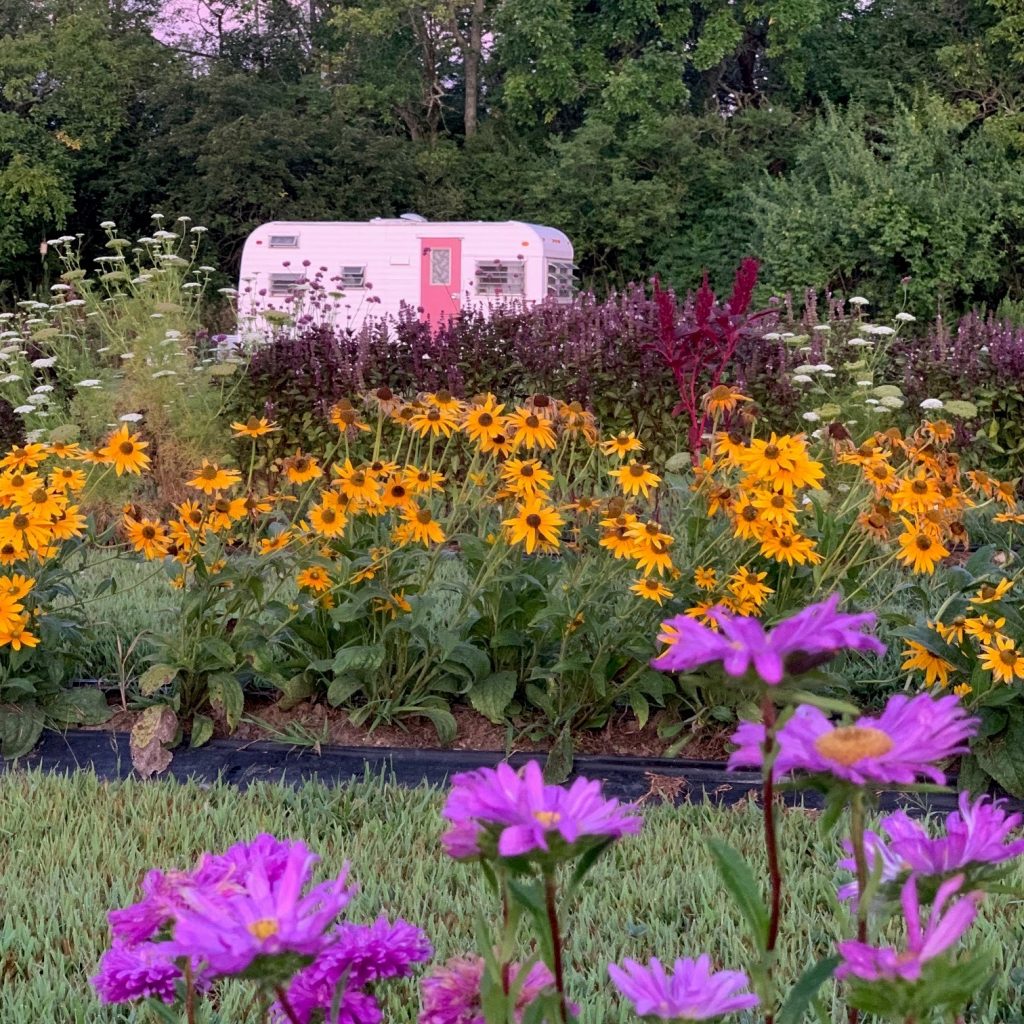 Now go show your love on Instagram @inthegardenflowerfarm!