/
Fall Planting Flowers – A Complete Guide To Earlier Spring Blooms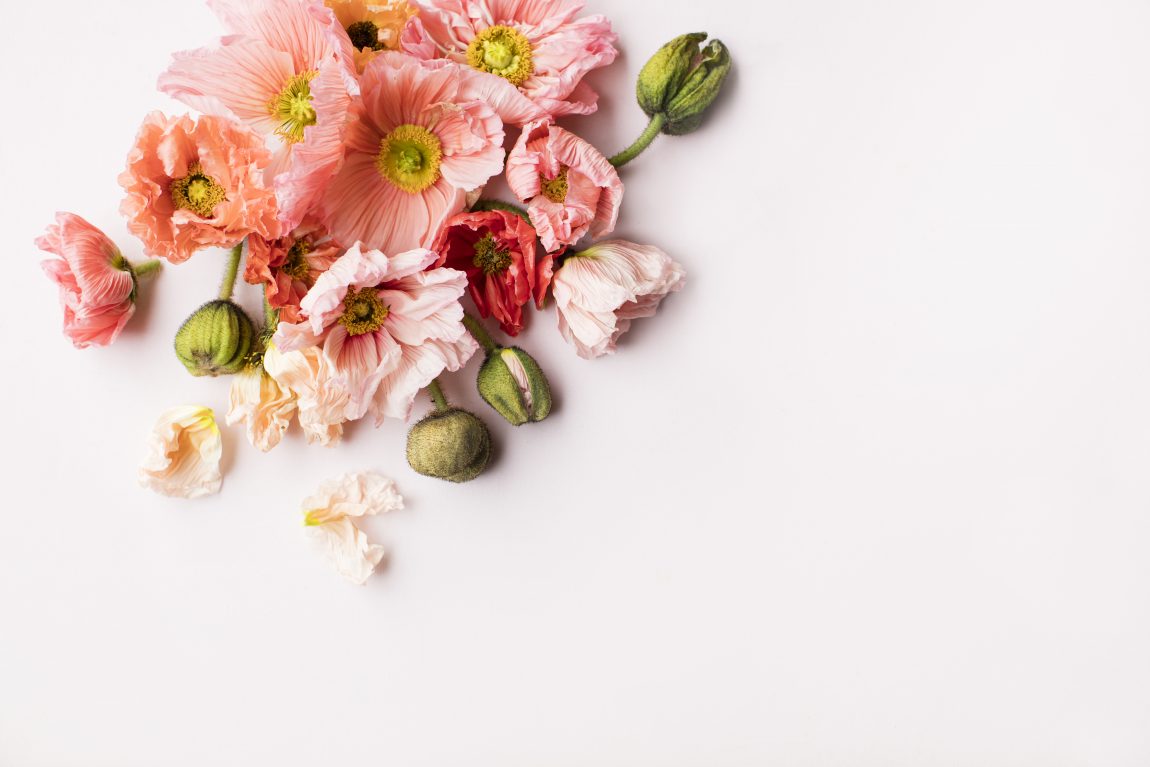 It was June and I was biting my nails. NOTHING was blooming. I had everything planted, ammi, snapdragons, zinnias, celosia, cosmos. All that work. Why was it taking forever?

I had read Cool Flowers, I had planted the hardy annuals before my last frost date. But, clearly, something was wrong.

Somewhere I've heard the term the "dreaded June gap," I'm not sure who came up with it, but it perfectly describes what I was experiencing.

After a rush of daffodils, tulips and lilacs there was an entire 4 weeks of nothing.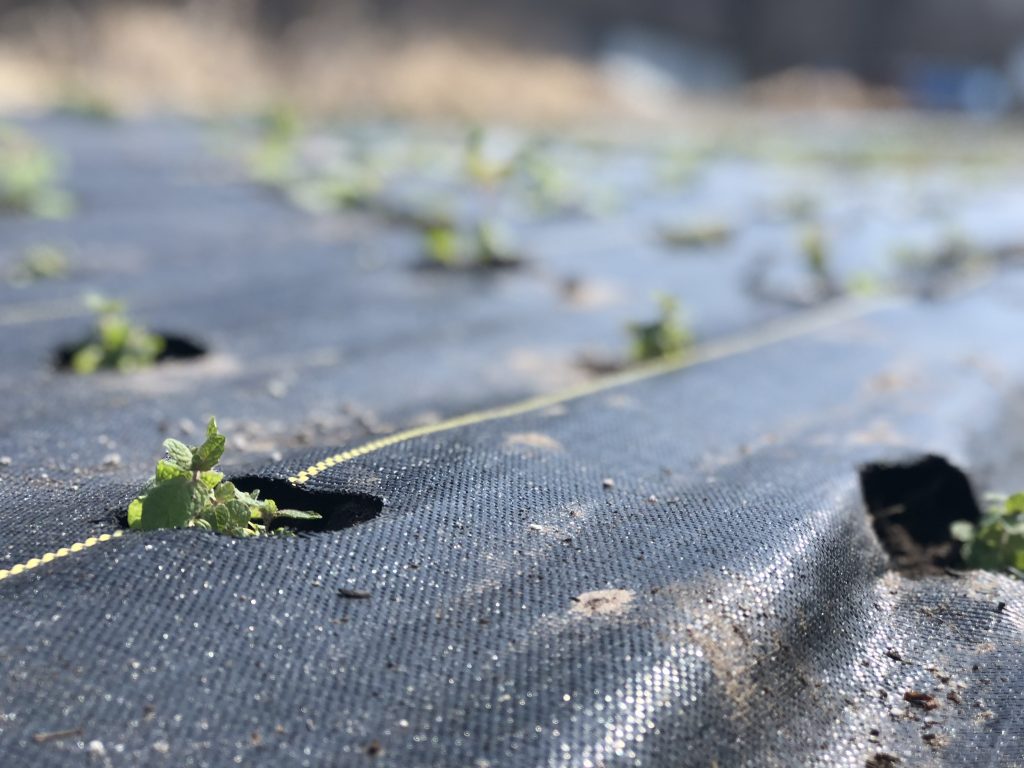 Have you had that happen to you too?

It's SO nerve wracking, isn't it? Especially if you're in the business of flower farming and have already pre-sold CSA shares.

I've learned a few tips and tricks to deal with it, one of which is Fall Planting.

Now, know this, if the idea of planting tons of cold hardy flowers yet this fall is just too overwhelming for you to think about right now, that's okay. That's usually my MO this time of year too. Simply prepare a few beds or rows, mulch them and plant your cold hardy flowers in the spring. It'll be fine.

However, fall planting is a great way to get ahead of the game. You may not be able to harvest all of June depending on where you live, but I typically get flowers at least two weeks earlier than I would have otherwise. (And actually, while we are on the subject of location, do those of you in NZ and Australia experience the "flower gap" too?) 

I've written before about Fall Planting, here, but there's a lot more to cover.

In This Blog Post I am going to walk you through the process of fall planting flowers for earlier blooms next spring.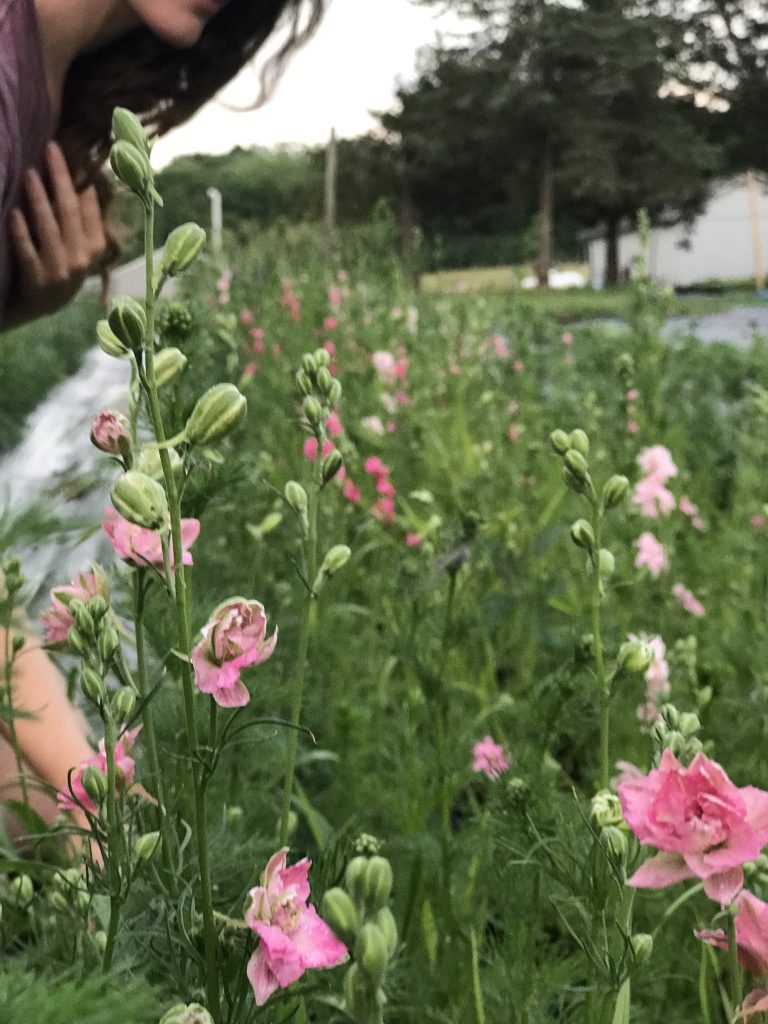 We'll cover:

Why should you plant in the fall?
Which flowers to plant
Best Timing and varieties for your zone
Direct seeding or transplanting
How to keep protect them over winter
Your fall planting plan/next steps
Why plant in the fall?

As I learned through the dreaded June gap, one of the benefits to planting in the fall is to get blooms earlier in the year than you would if you plant those same flowers in the spring. Those fall planted flowers have already had time to put down roots and adjust to the weather – some even need that cool period in order to set blooms.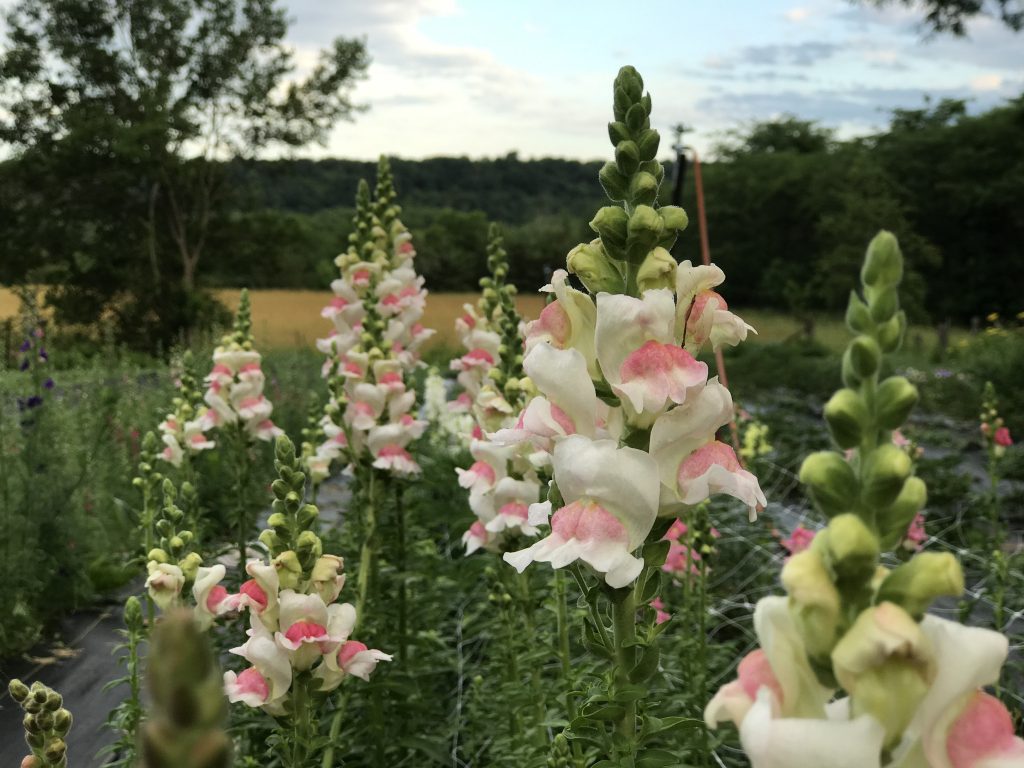 The trick is to plant only "cool" or cold hardy varieties, and beyond that, to only plant those that will handle the coldest average temps you experience.

Which flowers to plant?

For the ultimate resource on planting flowers in the fall, check out Cool Flowers, by Lisa Mason Ziegler, she's amazing and her book is so helpful to have on hand!

Here's a list of general cold hardy flowers to plant, including perennials, not just hardy annuals. Not all of these may survive your winter temps: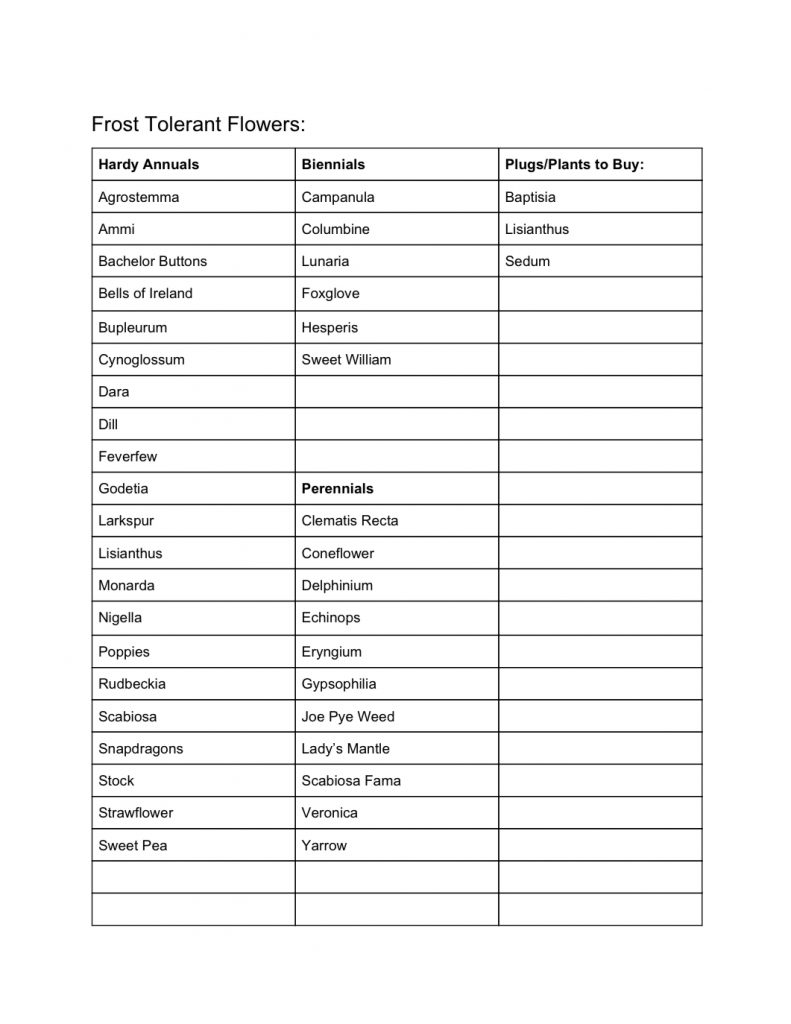 Johnny's Seeds interviewed Lisa Mason Ziegler and here's what she had to say,
"Top 5 Cool Flowers for Getting Started
[Johnny's Question] If people want to try planting hardy annual flowers, what are the sure-fire varieties to start with?
[Lisa] I can suggest 4 that are included in Cool Flowers, plus a new, fifth one.
5 Cool Flowers to Plant in Late Summer/Fall or Very Early Spring
Snapdragons (Antirrhinum majus) should be started indoors and then transplanted. They are so cold-hardy. I have documentation up to Zone 4, so that's most of the country. I grow several varieties of snaps, with the 'Chantilly' and 'Madame Butterfly' Series topping the list.
Rudbeckia 'Indian Summer' (Rudbeckia hirta) should also be started indoors and then transplanted. They don't care how cold, how wet, how icy it is. When we plant 'Indian Summer' in the fall we sometimes have blooms by Mother's Day.
For direct sowing in the garden, I suggest bupleurum (Bupleurum griffithii) and larkspur (Delphinium consolida). And P.S. — I could grow two acres of bupleurum and still not have enough for my florists.
What is your newest addition to suggest?
Stock (Matthiola incana), the seeds of which should be started indoors before transplanting outdoors. I wasn't 100% sure about stock when Cool Flowers was published, but I have learned since that it does survive my Zone 7 garden when planted in the fall. In fact, it tried too hard to bloom at Christmas, so now we only plant in very early spring. We grow a ton of stock and plant it 8 weeks before our last expected spring frost. It's well below freezing at night, cold during the day, and stock performs beautifully.
By the way, it is the strongest germinating plant I have ever grown — super easy to start from seed. I love Johnny's 'Quartet' Series — and we can harvest by Mother's Day with this technique."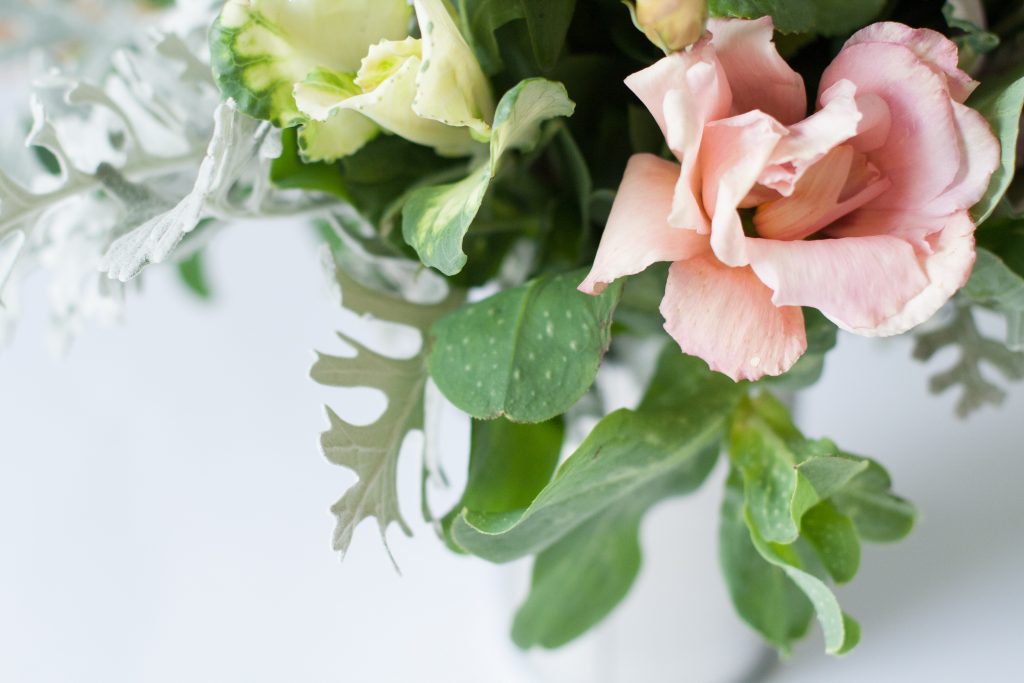 When is the best time for me to plant them?

This is where things always get a little hairy for me. I seem to have a knack for waiting too long to get seeds started.

The deal is you need to plant out all cool flowers and perennials 6-8 weeks before your FIRST FALL frost date AND those flowers should have been started 4-6 weeks before that transplanting date.
transplant or direct seed 6-8 weeks before your first fall frost date.
start the actual seeds 6 weeks before you transplant them, 12-14 weeks before your first fall frost date.
Does that make sense so far? For example:
My last frost date is September 25 which means that August 14th is my transplanting date AND my direct seeding date. My seed starting date is 6 weeks before that: July 3rd.
If you're looking for a little more help, I've actually created a planner that says what to grow, whether you should direct seed it or transplant it AND I included recommendations by zone. It's done-for-you, all you need to do is find your dates, see what you still have time to plant. And it is now included as one of the bonuses in The Flower Assistant!
Again, you'll want to research the cold hardiness of each particular flower and whether or not they'll survive where you live.

Should I sow them directly in the ground or transplant them?

I tend to transplant solely due to the fact that my weed pressure is insane. If you have prepared seed beds and want to try direct seeding, larkspur, bupleurum, nigella and bachelor's buttons would be my choices.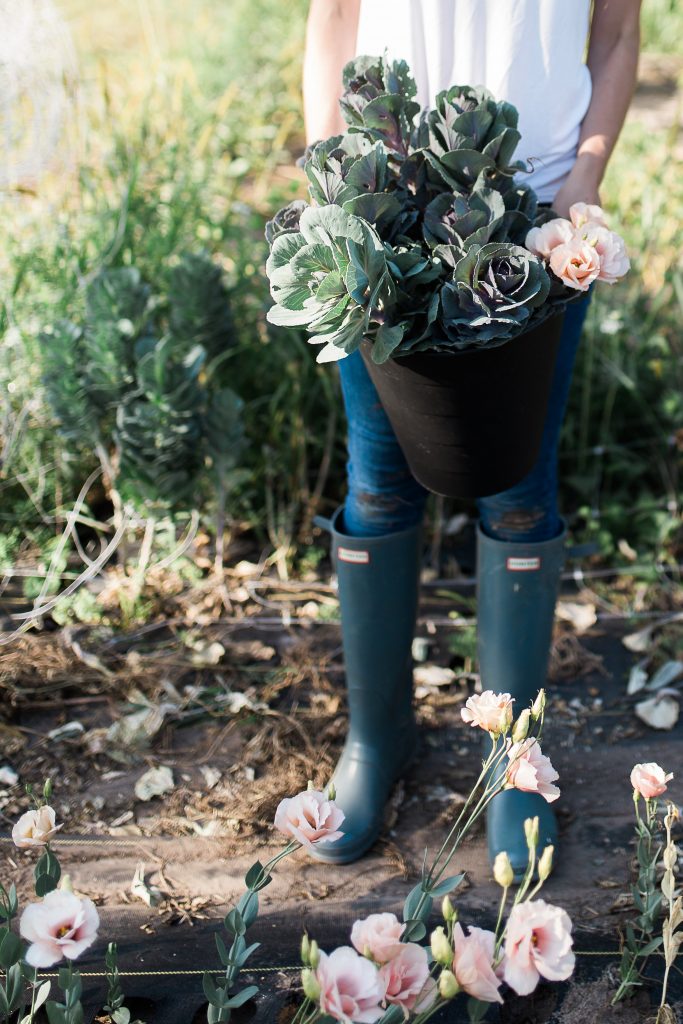 Additionally, if you are in an area with intense heat and sun you may need to offer shade protection to aid germination. It's way too hot where I am now so I am sowing trays in order to offer them cooler temperatures and shade.

If you need help seed starting, this post is a great place to start.
Setting up winter protection

Low tunnels are perfect, but honestly, I have not found a way to keep them from getting destroyed out in my fields. If you have any tips for 60 mph winds let me know! I tend to stick to flowers that are more than hardy for my zone, and accept that I may lose some to harsh temperatures.

Here's a great article by Johnny's Seeds on winter protection, click here to check it out.
How To Make A Fall Planting Plan:
Find your first fall frost date.
Decide which varieties you're going to grow and order seeds.
Start seedlings 12-14 weeks before your first fall frost date.
Prepare beds for the seedlings – you could even grow a quick cover crop now like buckwheat.
Order season extension supplies, row cover is always good to have on hand.
Harden off your seedlings 7 weeks before your first fall frost date.
Plant your seedlings or direct seed in the ground 6 weeks before your first fall frost date.
Watch the night temperatures and have row covers/low tunnels on hand to set up.
If you want more tools for planning your fall plantings, be sure to grab The Flower Assistant by clicking here. The Fall Planting Planner is one of the bonuses. Happy planting!