/
how to cut peonies so they don't wilt all over your table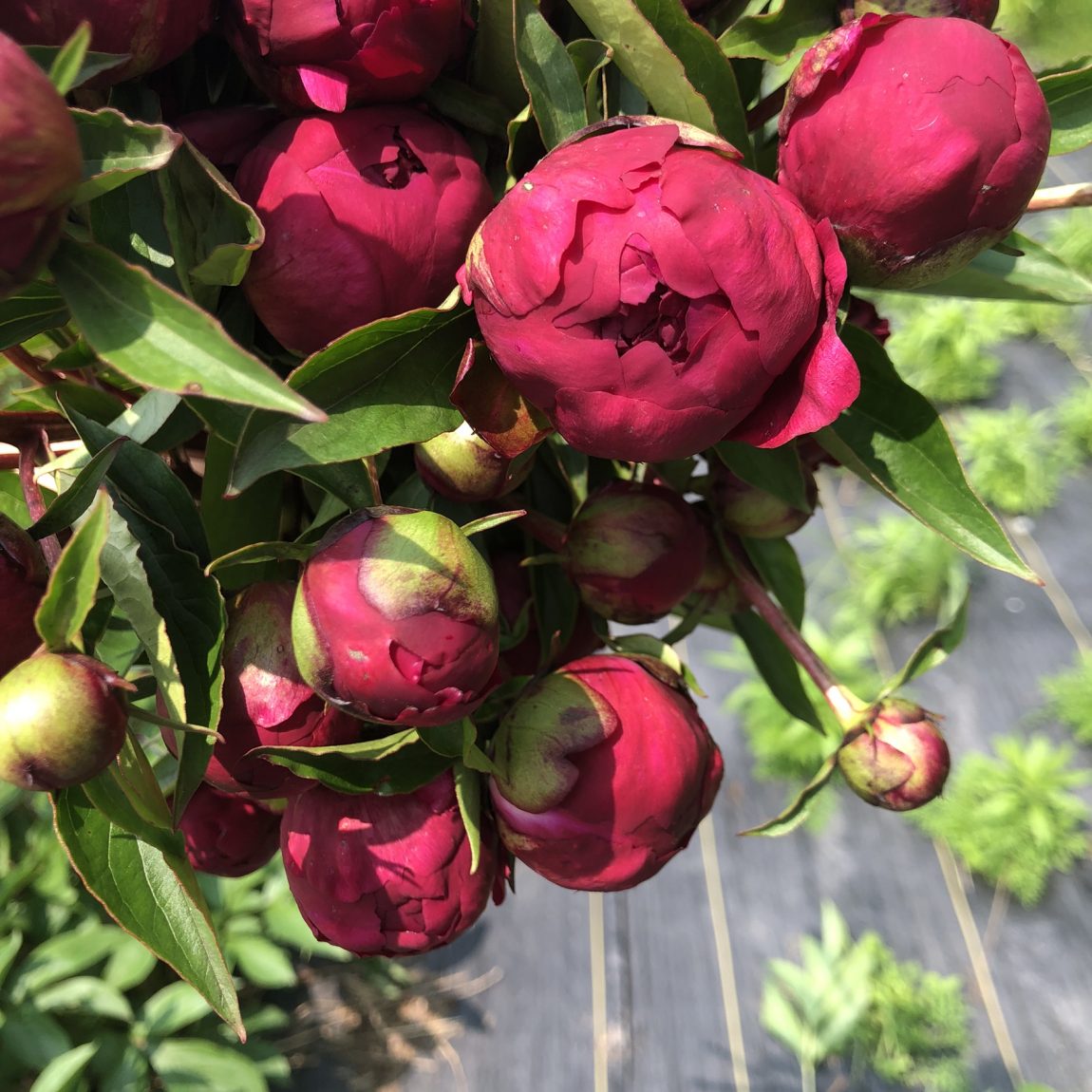 It was late May and a friend and I were talking about flowers when she said, "I love my peonies, but every time I bring some flowers inside they wilt all over my table after a day." 
Raise your hand if you've had that experience too!
The secret is that you should cut peonies in bud form! It's that simple. 
If your peonies are already open when you cut them then they will have a significantly shorter vase life, so you want to get ahead of the flowering stage and harvest them when professional cut flower farmers do. The trick is to cut them at the exact right stage in order to increase their longevity.
There are three main stages of bud development, let's look at examples so you can determine when you should cut the flowers in your garden. 
As the Postharvest Handling of Cut Flowers and Greens by John Dole states, "Harvest stage is quite important for peonies as the buds open quickly. The opening of peony flowers is separated into six stages:
Tight bud with little true petal color showing
Tight bud with true petal color showing
Soft bud
Very soft bud
Almost open with petals not reflexed but still curving inward towards the center
Fully open
Growers need well-trained harvesters who are familiar with the optimum stage of harvest for each cultivar. In general, white-flowered cultivars are the first to open, pinks are intermediate, and red the slowest. The younger the buds the longer the vase life, but there is a limit as buds that are too immature will not open." 
Doesn't particularly clear things up, does it?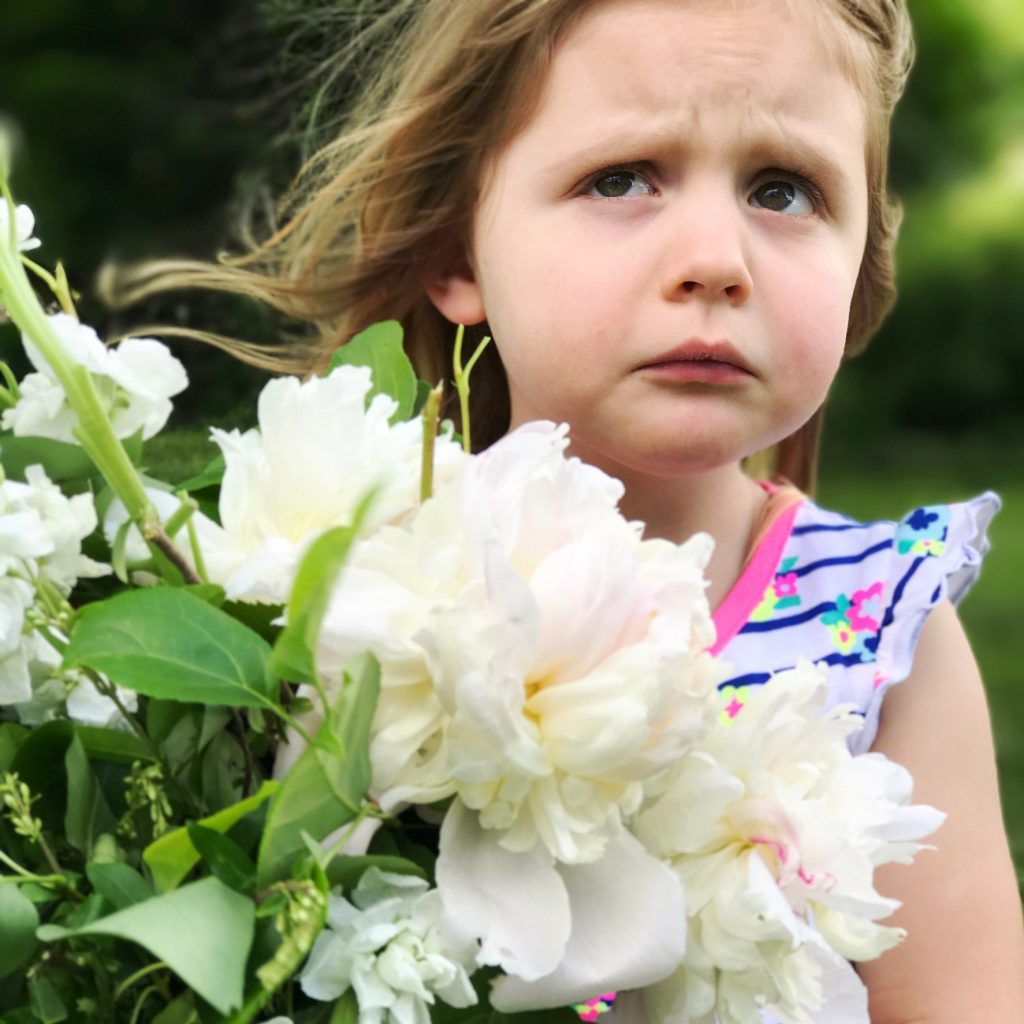 Another way I have heard it said is to pick the buds in the "marshmallow" stage. What this means is that the petals are all still closed, but when you gently squeeze on the bud it feels soft and pillowy, similar to how squeezing a marshmallow would feel. 
Here are a few examples of bud stages…
Video Number ONE – This bud is showing color, but is still tightly closed. 
Video Number TWO – Also shows color, and is still completely tight.
Video Number THREE – Almost open. Marshmallow stage! Actually just a tinge past. Note that your peony variety might look different, but will feel the same. 
 Video Number FOUR – See how the petals are almost unfurling? This one is past the "best" time to pick, but will still do great!
https://youtu.be/dHGP5aktWq0https://youtu.be/ePtpPf-kUO8https://youtu.be/hfg0YRnv80Ihttps://youtu.be/DUjiom1tdhI
 I wish I could come to your garden and so that together we could determine the exact right stage to harvest from your particular variety of peonies, but this is the best we can do for now! You'll have to experiment and play with it a little. I'd recommend taking pictures and writing notes on how your flowers do. 
Optionally, you can cut off any lateral buds (the ones growing on the sides of the main flower bud) as they start to grow. Personally, I like to keep the smaller lateral buds and use them in small arrangements, flower crowns,  and boutonnieres. 
Keeping records of your process is incredibly helpful, here's what you should be tracking: 
Be sure to note the following:
At which bud stage did you cut them? (1, 2 or 3?)
How long before they wilted? 
Were they in a relatively warm spot or cool spot in the house? 
How many days did it take for the peony buds to open?

Get the Peony + Harvesting guide to learn more! (now included as a bonus to the Flower Assistant – edited 2/21)