/
What to Do When Your Flower Farm Fails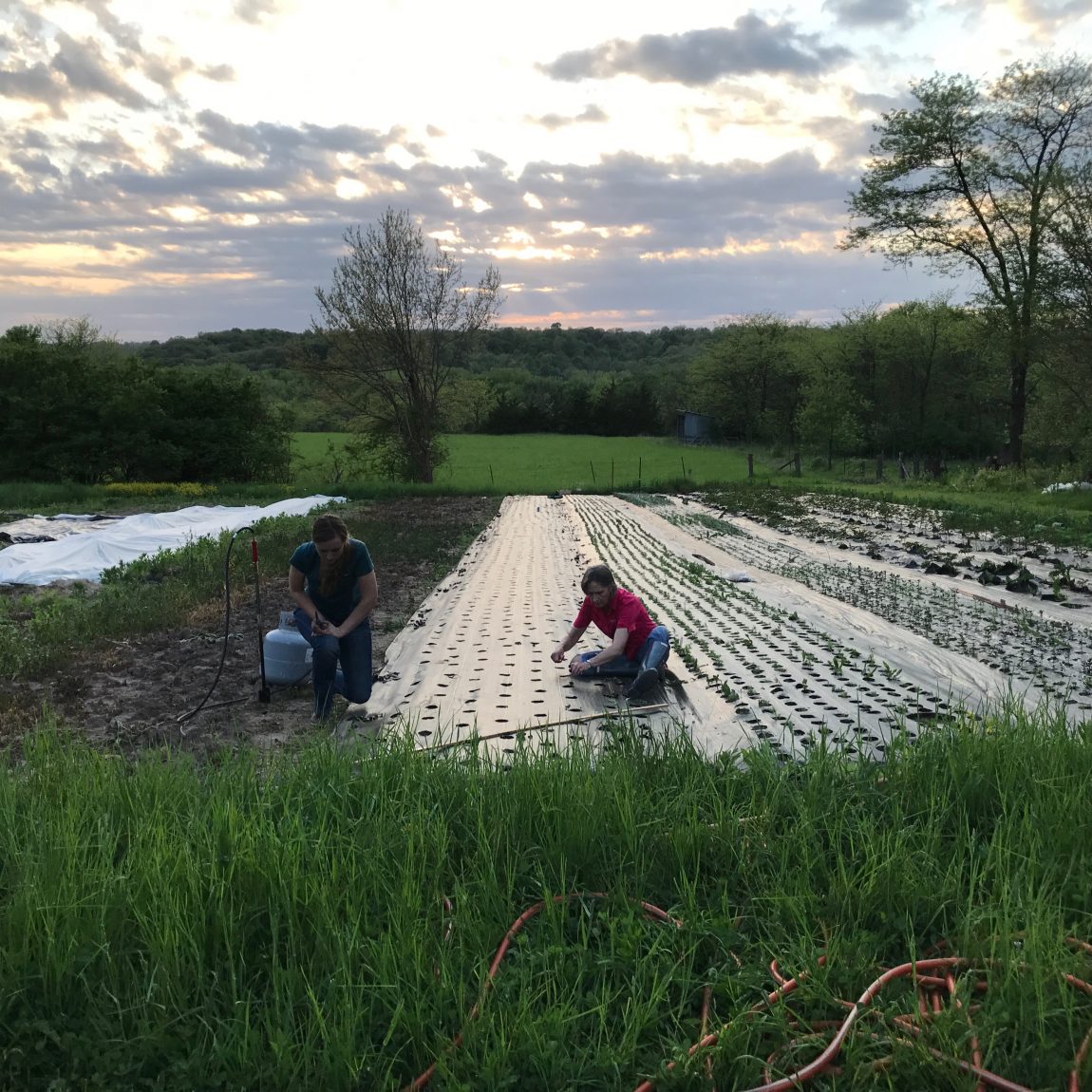 To say the least, this growing season is COMPLETELY different than I expected it would be.
I upped my plot from 1/3 acre to 1/2 acre
I bought an earthway seeder to plant rows and rows of sunflowers
I contacted a local grocery store because I wanted to take up my brand visibility a notch and I just knew I'd have lots of flowers left over from my florists & the roadside stand
and
I stayed on top of my succession planting game so I'd have an abundant supply of flowers throughout the whole season
INSTEAD
We ended up buying a house. And are currently trying to fix it up (really, mostly painting at the moment) all while….
running a flower farm

parenting a 2 yr old & a 3 yr old

Re-launching my husband's side-hustle (bltn.co)

writing a book about how to start a flower farm

and selling our other house
Yep. We are insane. Or at least getting there.
So my original 2017 flower farming goals are a complete wash. Thousands of baby seedlings fried in the heat without ever getting planted.
I'm learning how to be okay with this type of failure. The kind that only I truly feel.
Some days are easier than others. I'm finding it is up to me to choose to accept the fact that I can't do it all. It's a matter of accepting that fact and choosing to focus on what is better.
Expanding my flower farm this season would have been good.
But moving into this house is better.
Spending time with my family is better.
I still have flowers. I still have a business to run. My farm is growing in both brand awareness and customer conversion. It's so so good and I love it.
Playing the long game with flower farming is a skill. It means looking at all of the moving pieces that make up the day to day business and choosing WHAT will actually make a difference in the long run.
By focusing on those few things that matter, you'll be able to do more
and do it more effectively
ultimately growing a flower farming business that you intentionally design.
My goals for this year, and this month, need to change.
I'm not going to double my customer base or quadruple my earnings from last year, but I CAN prepare for next year.
I can come up with a weed management plan (think solarization & cover cropping)!
I can plant cool flowers and perennials this fall for an even earlier 2018 season
I can hone in on what my customers really want, instead of what I think they want.
And I can increase brand awareness with excellent customer service.
All without doing it perfectly. Perfectly imperfect is good enough for me if it means I get to keep doing something I love.
Do you have goals that need to change too? What is your end goal with your flower farm? How can you sift through all of the things on your to-do-list to figure out what will help you get there and what won't?
ANNDD if you are a huge pencil & paper nerd like me, check out this planner and shoot me an email at sarah@growflowers.org to tell me about your goals!