/
How to make market bouquets – a few things I've learned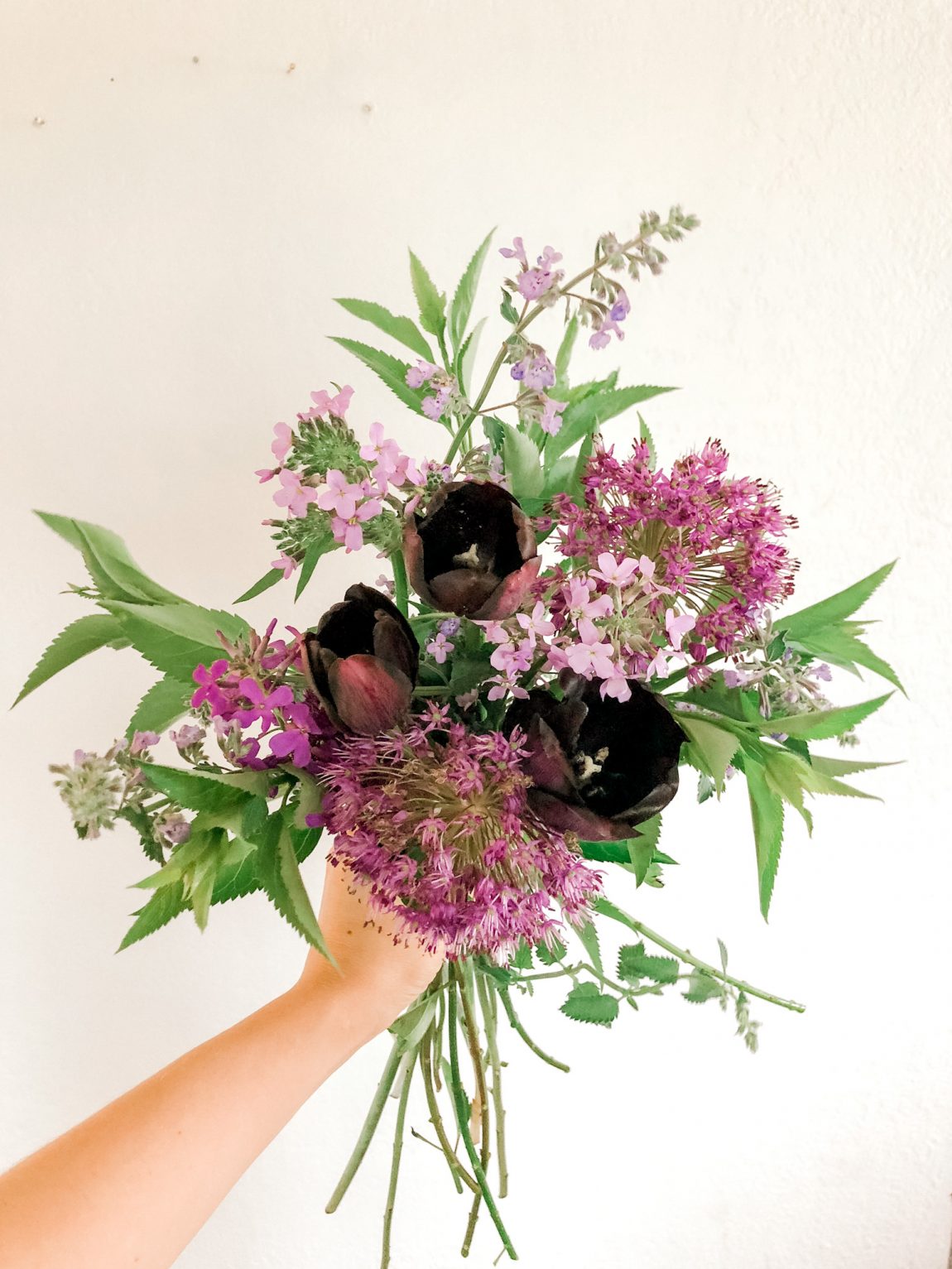 When it came to planning out my flower farm, one of the things I stuggled with the most was how to make bouquets. So much of what you see on Pinterest is from traditional florists using imported flowers.
So I've put together this little ebook on different combinations of locally grown flowers. It's really more of an inspiration guide rather than recipes, but I couldn't think of a better description for the title!
The pictures were taken over a period of several years, so there's a lot of variation in both style and who took the pictures. However, you will notice some themes emerge:
I like mostly monochromatic bouquets -typically these are flowers with only one main color theme, i.e. lime green, yellow and hot pink, not completely monochromatic but they tend to blend together
There are some weird combinations in here – no for real – like this bouquet didn't make the cut but it's full of unopened bull thistle flowers 🤷‍♀️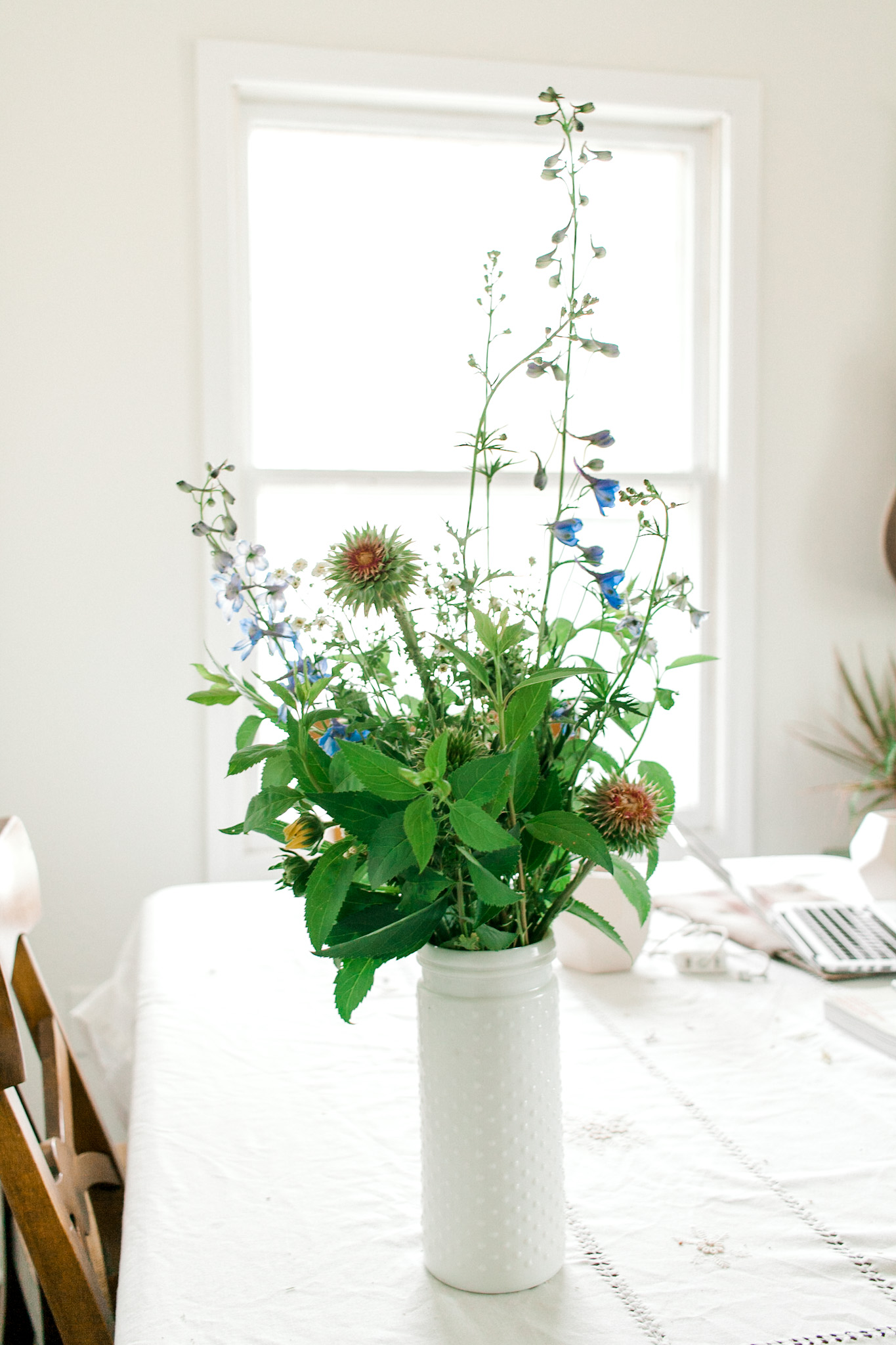 but I think the absolute most important thing to think of when it comes to arranging bouquets with flowers you've grown is this…
necessity is the mother of invention (which apparently is why that has thistles 👆)
There is nothing quite like taking a bucket of random leftover flowers and turning them into something amazing. Really, its the main difference between growing and using locally grown flowers and importing them from places like the now destroyed Amazon rainforest.
Locally grown flower bouquets are different and unique, which is a good thing. They're not going to look exactly the same as what you'd find at your local supermarket.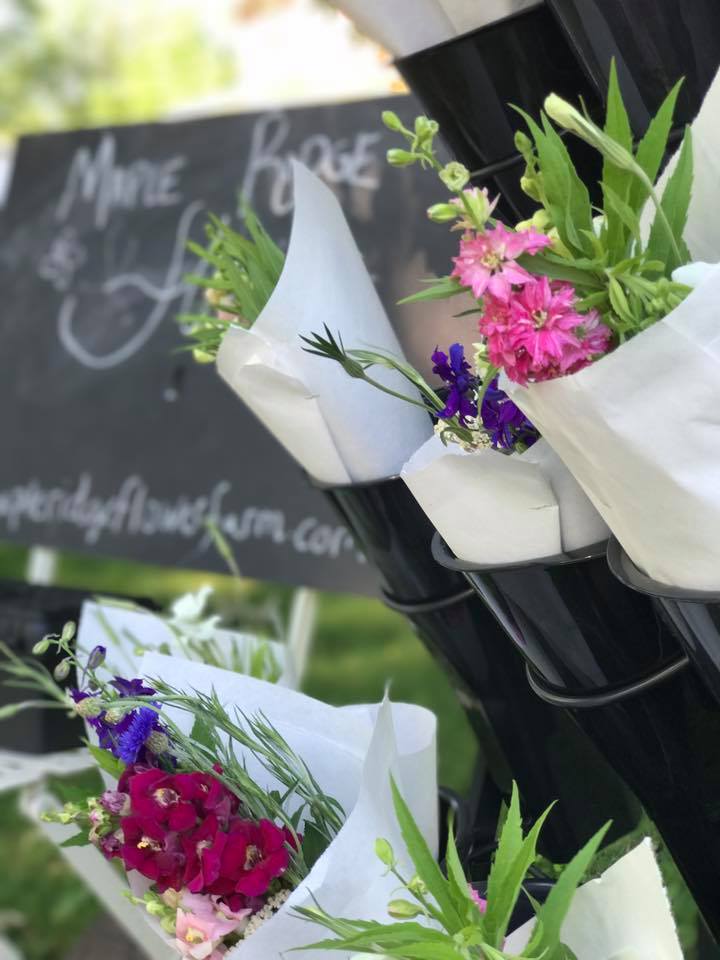 Raise your hand if you've ever had someone say, "you should grow more stuff like Floret!"
bahahaha oh my dear lovely friends, nothing makes me want to jump off a cliff quite like that statement.
"Why yes, I should, great idea! Thank you so much. Those flowers are gorgeous, aren't they? Did you know they could be yours for a mere cost of $587 dollars. I agree, little on the expensive side BUT you are right, they do look way better than anything I have ever grown…."
Don't get me wrong, I love that flower farming is becoming popular, mostly due to all the gorgeous arrangements of ranunculus, peonies and dahlias you can find on Pinterest. However, it does create some unrealistic expectations for both us and our customers.
Namely that $15 market bouquets typically aren't full of ranunculus, even though they are everyone's favorite flower. Add to it that most instructional books on floristry are full of imported flowers. How are we supposed to learn how to arrange if all of the education is based on David Austin roses or out of season peonies?
I'll get off my little soapbox, it just really bugs me that a lot of educational content marketed for home growers and flower farmers is completely unrealistic and full of expensive to grow varieties. UGH. Okay, I really will stop now.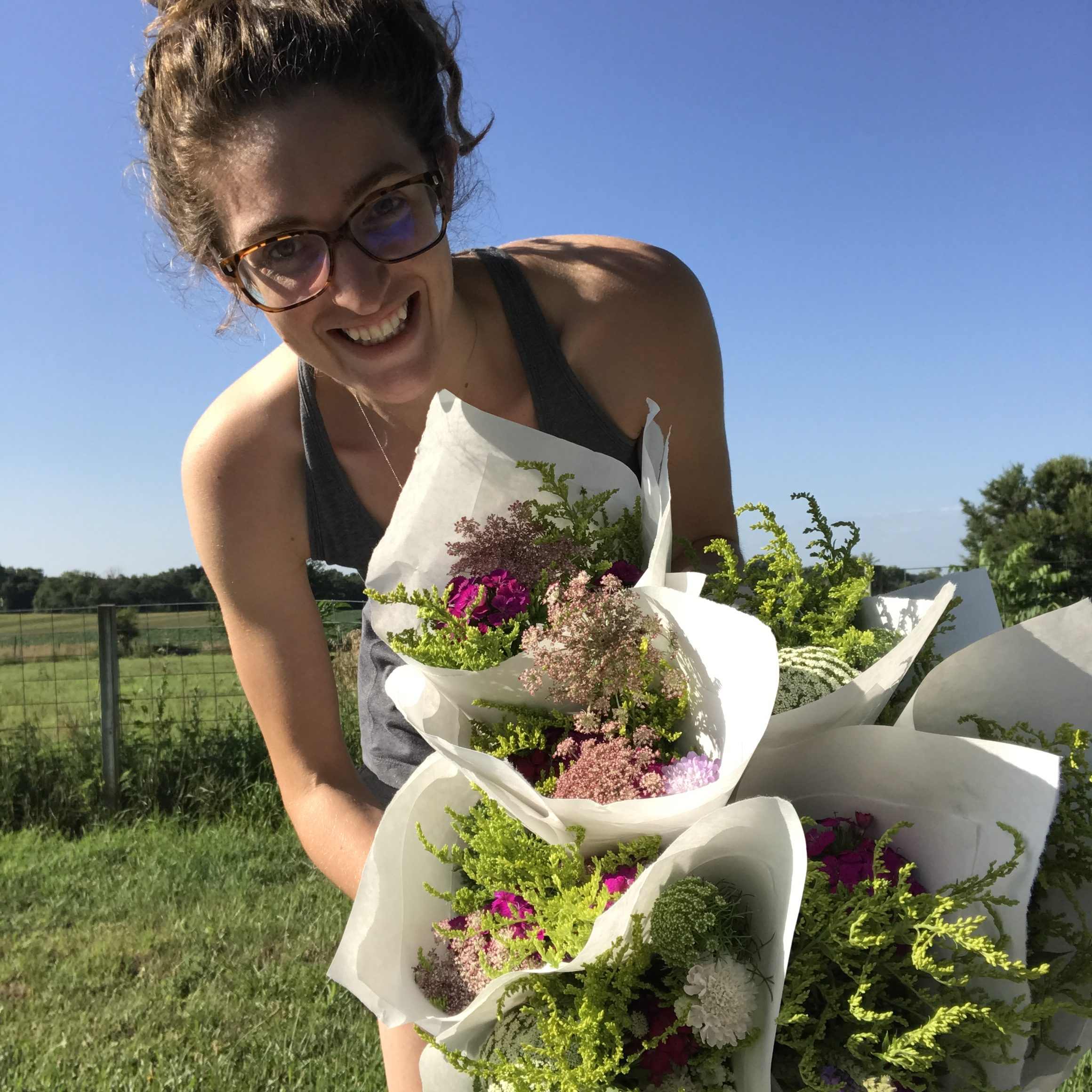 All that to say, arranging flowers still terrifies me, but it also is one of the most exciting parts. Who knows what you'll come up with that will be unique and the perfect reflection of your unique space on earth? I did a wedding this past summer that was honestly the most fun I've ever had designing because the bride wanted flowers that looked like Iowa wild flowers – legit wild flowers like you'd see in the ditches. And you guys, they turned out amazing and she loved them! Something magical happens when you take what you're given, what you already have and highlight its beauty in a vase.
Market Bouquets – a few things I've learned:
play around a lot, and I mean a lot a lot. Practice using different flowers in different combinations and see what you like best. Once you like it, or if it's just alright, ask for some feedback from someone you trust to give you honest advice. It helps if they regularly buy flowers for themselves.
stick to single color schemes, with only one or two pops of color. I find that this makes everything look more polished, even if it was a last minute hastily thrown together bouquet!
use fewer types of flowers, I know this goes against what a lot of people say, and maybe it's just me, but again, I think it makes it look more professional.
You can view the online version of the market bouquet recipe booklet by clicking HERE or get your own copy below!
What's your favorite/least favorite thing about using locally grown flowers in bouquets? Let me know in the comments (I promise I will actually respond, I'm not currently going through any social phobias 😂🤦‍♀️, hopefully at least one of you is with me and I am not the only 150% introverted flower farmer who also loves interacting with other people and talking all things flowers in spite of their entire nature?!)