/
Floral Christmas tree ornaments – the perfect Customer appreciation gift!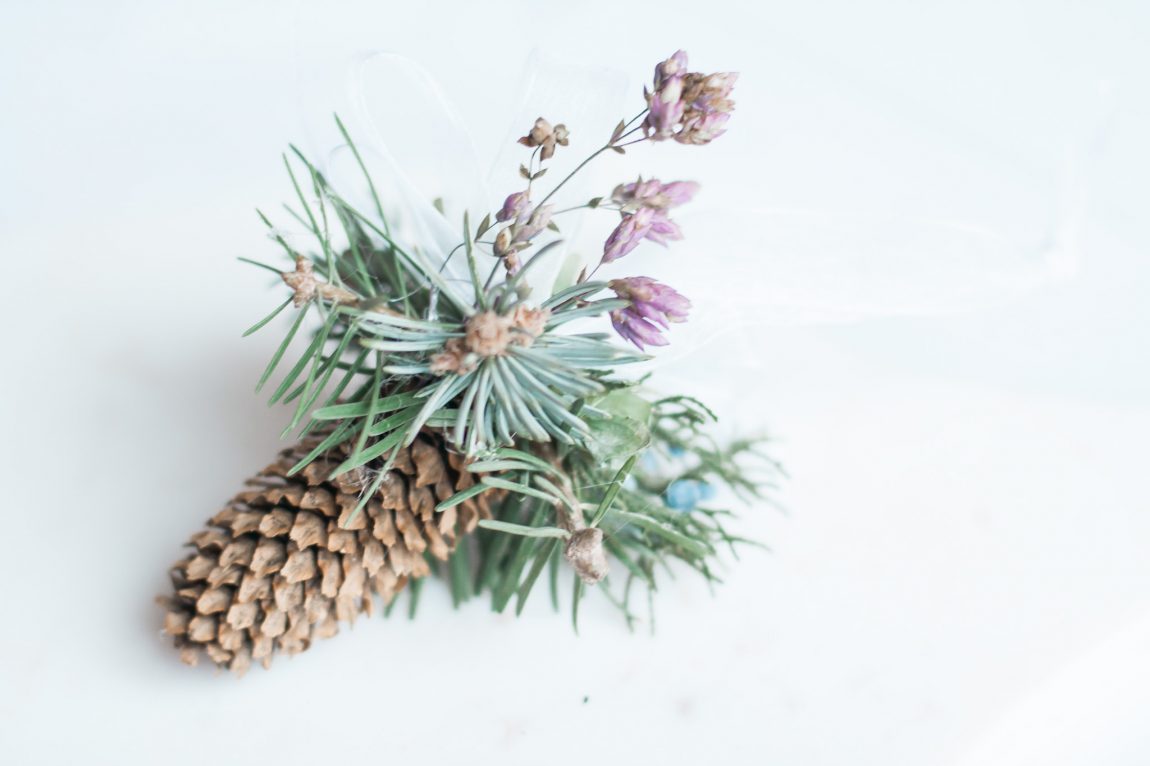 How pretty are these ornaments?! These are perfect to sell as a small arrangement OR make an amazing customer appreciation gift.
Here's what you need to make them:
ribbon (I used sheer organza, either 5/8" or 1", I can't remember!)
misc coniferous evergreens like cedar, juniper, fir, spruce etc.
dried flowers
pine cones
hot glue gun (oasis glue would work too)
floral wire
For my ornaments I used pine cones from white spruce trees, eastern red cedar greens, blue spruce, douglas fir, dried hydrangea and dried heather.
I found it easiest to work in three steps before combining them together in the final design.
1.    Make the bow. This is my favorite tutorial! https://www.floraldesigninstitute.com/basics-of-bow-tying.html. When you tie it off you can add an extra piece of ribbon to hang the ornament.
2.    Use the floral wire to wire greens and dried florals together. There is no formula for this. Make the bundles the size you think looks proportional to your pine cone. You may need to play around a bit. I used 1-2 bundles per ornament.
3.    Glue the ribbon to the top of the pine cone and tuck the floral bundles in around it. Again, you may need to play with it a bit to get it to your liking. I glued some hydrangea and misc greens on top to fill in any gaps.
All finished! Super easy and makes a great gift. I packaged these up and delivered to my CSA customers as a 'thank you' for all of their wonderful support.