/
How to sell bouquet subscriptions (CSA's)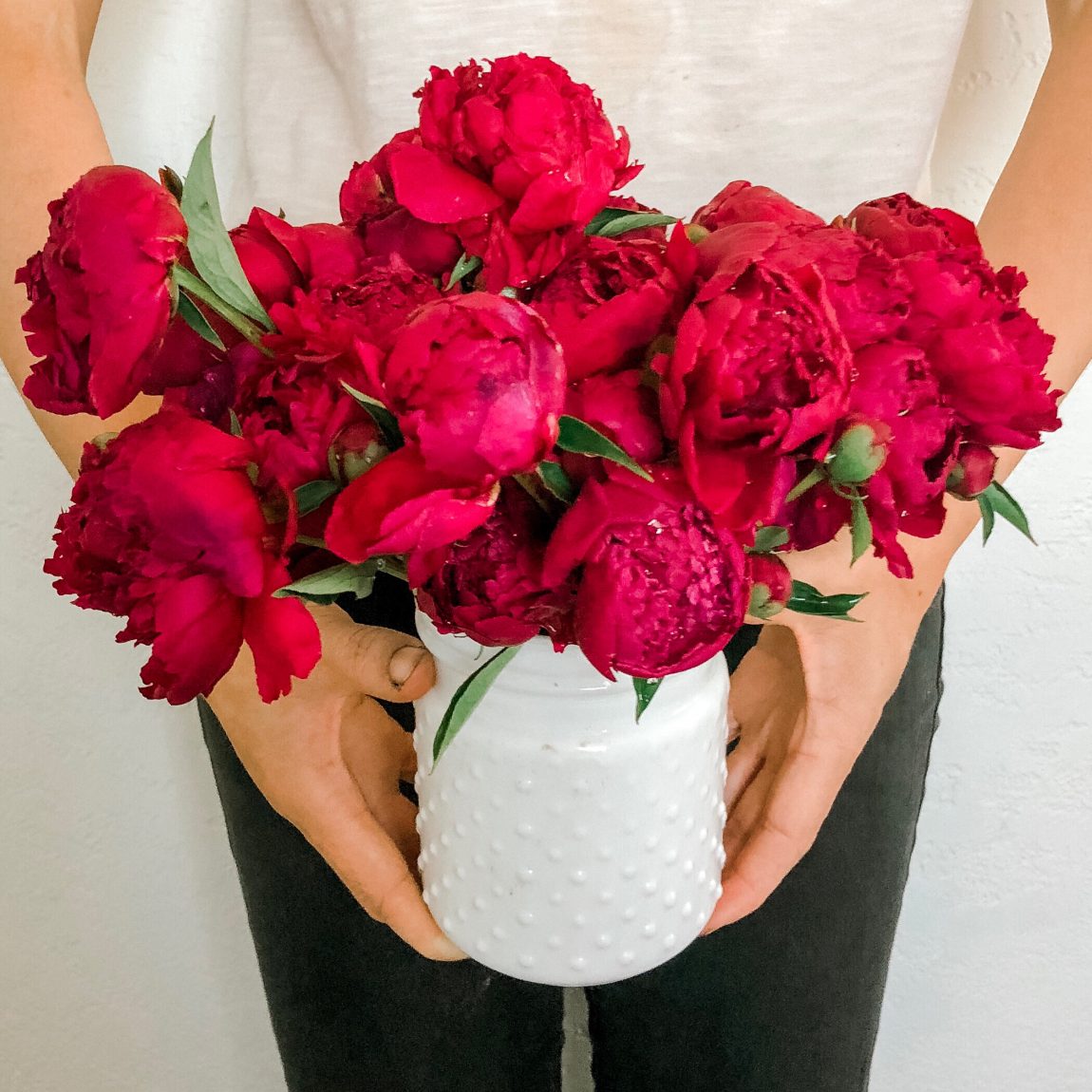 Having a CSA/bouquet subscription was one of my favorite things! I absolutely loved my customers. They tended to be my biggest supporters and were genuinely interested in local flowers.
One sweet lady even gave my kids books each time we showed up at her doorstep with fresh flowers. It doesn't get sweeter than that!
It can be a little bit tricky, however, to get your customers to sign up for a bouquet subscription. In order to convince your customers to sign up, you need to first adequately explain what it is and how it works.
In fact, when I first started "pushing" a subscription to my customers they mostly gave me blank stares, this was back when monthly box subscriptions you got in the mail were just starting to become popular. Now I imagine that people are more accustomed to the idea, but it's still a bit of a tough sell. I am far from an expert on sales and copywriting, however I do have a lot of experience writing some really, truly, awful-in-just-about-every-way sales pages.
This post covers what you should say on your sales page, and more importantly, what not to do. Yep, I'm going to show you all of my first sales pages so you can hopefully not make all the same mistakes I have! You're welcome. Although, please be aware that looking at them might be a rather painful journey.
What not to do when selling a bouquet subscription:
Looking back at my first sales pages, I did oh so very many things incorrectly.
1. Giving my customers too many choices
2. Adding a delivery surcharge, ha!
3. Not adequately explaining to the nth degree how it all works, or really at all.
4. Making the customers contact me instead of making purchasing as easy for them as possible.
What not to do example #1:
What did I do wrong? Pretty much everything! Too many choices which creates indecision (I even tried to make it a selling feature, ha!), no call to action button or buy now option through my website. I even added an extra step having them email me AND tried to get them to pay extra for delivery. I'm pretty sure this was from my very first season when I had absolutely zero idea what I was doing.
What not to do example #2:
Hahahahaha, why? Why couldn't I apparently straighten out the images? So, obviously, one of the big takeaways from this example is to at very least have your images upright. Pretty basic stuff here. At least I integrated online payment this time!
What not to do example #3:
Okay, so this one is good. Way better than the previous two, but you can do better. I apparently had finally learned a thing or two. You can see that I had payment options through my website, I explained in better detail what they were getting AND how they would get it. My images were even upright!
Still, it would have been better if I had expounded on details, I should have solved their problems, given them more direction and answered any lingering objections they might have had.
Let's look at what to do in the next section.
How to write a flower subscription sales page:
When I plan out my sales pages for CSA's, I've learned to focus on three key factors, the why, what and how, in a very specific order. Unfortunately, I can't find the sales page I wrote after taking a copywriting course, so I'll try to explain my process instead.
My steps for communicating how a flower subscriptions works are as follows:
Give them a reason WHY to buy it
Tell them WHAT the subscription is
Explain HOW it works on their end
What does that look like in real life? Let's break it down:
WHY would someone want a subscription?
-to support local business
-to fully enjoy summer
-to decorate their home, office, or business
-as a gift (this was a big one for my customers! They couldn't always justify it for themselves but they could for someone else)
Obviously your reasons for selling a subscription are different than why your customers would want one for themselves. It's important to key in on exactly who they are and what motivates them. Like I said above, my customers were big on gifts for others rather than themselves. It helped once I realized that and gave them the opportunity to buy my flowers as gifts. For instance, if they had to miss a week, maybe they went out of town or something similar to that, then I would offer to deliver the flowers to anyone they chose. It was a great way to get my business in front of more people AND to give my customers a way to pass it on.
WHAT is a bouquet subscription?
This is where you get to lay out exactly what they are getting with a subscription. What types of flowers, vases, etc. Details like that. I like to think of the "what" as a product description. Specifically what they can expect of your product and what they need to do to take care of the flowers.
For instance, in the past I've used words like these:
A weekly(biweekly/monthly) bouquet subscription is fresh local flowers delivered right to your front door for $/per week! The flowers come in a vase with care instructions and a floral preservative. Each week you return the following week's vase and get a new bouquet perfect for your dining room table! It's the simplest way to incorporate fresh flowers in your life.
HOW does a bouquet subscription work?
This is where you get into how they are to sign up for the subscription and answer any and all objections they might have in a FAQ section. It's a good idea to put the Call to Action button or Buy Now button right after you explain how the order but before the FAQs.
You might say something like this:
Sign up below for either a weekly or monthly subscription! Delivery is on Monday afternoons. Not home or need to skip a week? No problem, simply shoot us an email and we will issue you a refund for that week's bouquet.
You can choose to pay in full or week to week.
One thing that might be helpful is to make a brochure of info graphic on how bouquet subscriptions work. If you don't have images to use for sample bouquets I would do a search on Unsplash or Pixaby and make a collage of the main types of flowers that you will be growing.
FAQ's:
The FAQ's are the most important part! And here's the magic of frequently asked questions – you can make them up! What questions would you still have as the buyer? What concerns? You may have to use your imagination here, but take the time to really get into any objections your customers might have and then solve all of their problems in this portion of your sales.
Are you going to have a limited amount of subscriptions available? What flowers will you use? Payment in full? Time of delivery? Are vases included? How big will the arrangement be? What if I don't want to receive it anymore? How do I care for the flowers once I receive them?
These are just general questions, your customers might have even more that are specific to your community.
The nitty gritty of the business side of subscriptions:
Payment Options:
When I first offered a subscription I used Stripe. They didn't have a weekly withdraw option so Justin had to do some coding to get it to work correctly. But now they have a subscription option which makes your life way easier.
It looks like Square has a recurring payment option as well. Or you could always go oldschool and do checks or cash, but in my opinion online is always easier!
How long should a subscription last?
This is one of those things that is entirely dependent on your individual circumstances. You'll have to factor in your growing abilities, additional selling avenues, etc.. How long does it take you to make a bouquet? Are you growing a large enough variety of flowers? Are you succession planting for a continuous harvest?
How many weeks? 4 weeks? 8 weeks? 12 weeks?
Personally I like 8 weeks but this is one of those things that you'll have to determine for yourself. 4 week seasonal subscriptions also make a lot of sense, and have a lower entry price point which might encourage your customers to buy.
What vases to use?
Whatever fits your style! At first I used whatever I had on hand but last year I bought coordinating vases from accent decor that gave my arrangements some uniformity.
Questions? Do you have a sales page you've written that has worked really well for your customers?