/
How to Give Your Customers What They Really Want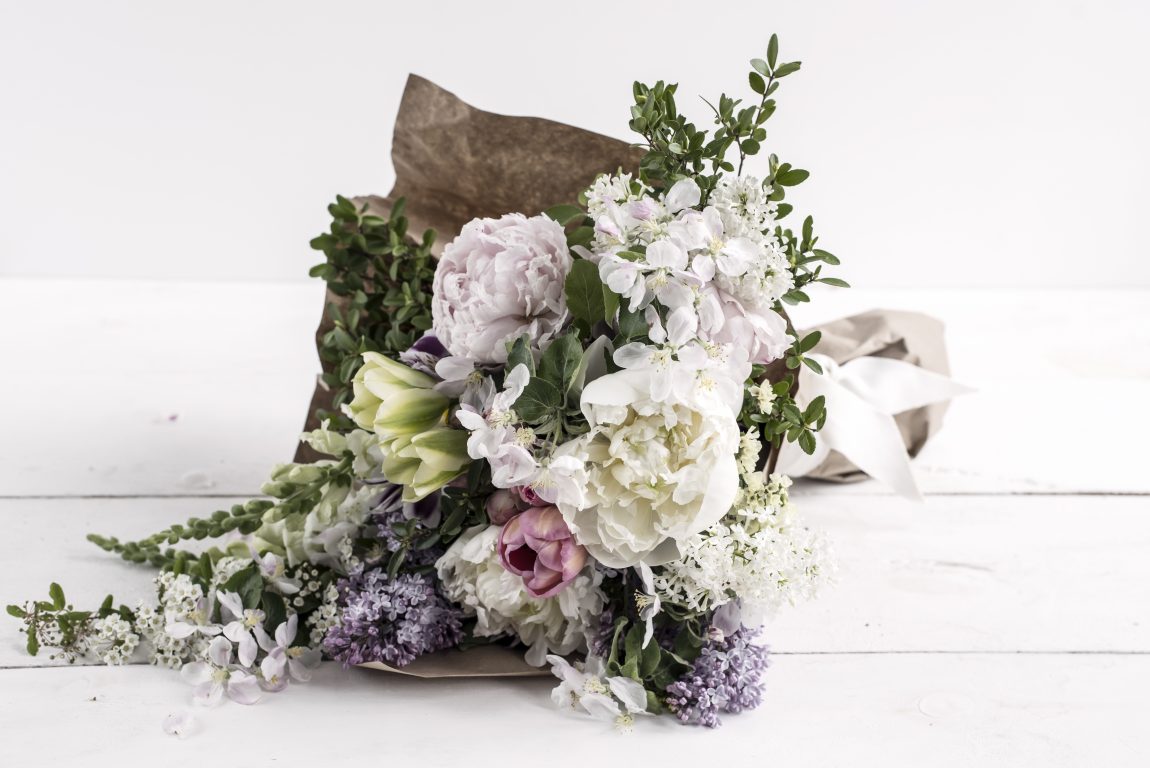 Everyone always says how beautiful your flowers are … and then they make excuses about why they can't buy them
"Maybe next time."

"Oh I'd love to, but not today."
Sound familiar?
So we as responsible flower farmers respond with education, right?
We tell them about different varieties. We highlight our methodology. We go on and on about how much fun we're having and how we just love flowers.
"Never sprayed! Double dug beds! We are helping the earth!"
And you know what? No one cares and it's immensely frustrating.
All they want to know is how much it'll cost them and then they'll try to barter us down.
Why don't they care? Why can't they see how hard flower farming is?
It's because as a human race we are ultimately selfish. We care way more about ourselves than others.
At heart, we're all two year olds.
Basically there's one reason we buy anything:
TO GET RESULTS
We buy stuff for what it gives us. Think about all of the downright ridiculous things you have bought in the past because it promised to give you something you wanted?
Years ago Justin and I were at a Sam's Club when they happen to have one of those traveling salesmen promoting a product. He asked if any of us had trouble with our leftover food going bad before its time. Then he promised us the perfect solution, 5 different sized lids that would attach to anything. Nothing super exciting in itself, except for the fact that it would solve my leftover food storage problem. Sign me up! (Really, sign Justin up. He's WAY more susceptible to things like that.)
Do you see the process that happened there?
Highlight the problem
Offer a solution
Promise results
At Farmer's Markets we buy kale to make us healthier. We buy eggs because they don't have harmful hormones. We buy honey because it makes us feel better to support local.
BUT how do we transfer that to flowers?
You have to make your customers (or potential customers) aware that they have a problem. You have a solution and IF THEY BUY from you they will get a certain result.
This isn't as obvious as it is with things like food. With food customers already know they aren't as healthy as they should be. They know that eating vegetables will make them healthier and the local microgreen farmer offers a solution.
What your customers need to realize is that you have a solution to their problem and with that solution they will get the results they've been looking for.
They want flowers BUT they don't believe in the results that having flowers in their home will give them. They need to believe (not know!) that flowers WILL make their lives better.
Let's break it down a little more….
Problems:
What kinds of problems can be fixed with flowers? That's a great question. A lot of it depends on who your customer is.
The easiest way to find this out is to ask your customers WHY they bought from you. Or even why they buy flowers in general.
Do they remind them of a loved one?
Do they make their house prettier?
Do they have guests they want to welcome?
Were your flowers a gift?
And if we're talking florists: is it the quality? Variety? Colors? Desire to support small businesses?
The thing you absolutely don't want is for their reasoning to be only about price. UGH. Even IF you have cheap pricing you need to be known for more than that.
Once you know why they bought your flowers you can can begin to see what problems your flowers are fixing.
Solution:
What's the solution you have to offer?
The value that you add to your farm fresh flowers. You can frame it in different ways, but basically this is whatever you are already offering.
This is where you'll need to differentiate what your flowers from what everyone else offers. Sure, they could grab flowers from the grocery store so why should they come to you instead?
Locally grown flowers. Never shipped, always in water, and grown with love. What you do is VALUABLE. You create and grow. And they get a QUALITY solution.
See how that makes your flowers valuable? Now we'll get to the final piece of the puzzle.
Result:
The result is the value that matters to your customer. This is separate from the value they're getting FROM your flowers. It's the value that they get BECAUSE of your flowers.
Let's take Jen for example: Jen bought flowers from my stand to give to her new neighbors.
Problem: Jen needs something to give to her neighbors and she doesn't have time to make cookies. She doesn't know them yet so she has no idea what to give them.
Solution: A beautiful bouquet of locally grown flowers. Flowers are a timeless, heartfelt gift that are guaranteed to be appreciated. They're not just another trinket that gets taken to Goodwill at the next available chance.
Result: Happy neighbors who love their gift. Jen is now someone they know and love because she gave them a gift they actually wanted.
See, what Jen really wanted was be friends with her neighbors, she wanted to be on good terms with them and your flowers brought about that result.
Isn't that awesome? You can literally bring about life changing moments through your flowers. How cool is that?
You just have to frame it in the right way.
Have you seen this played out in your life? Or in your customer's lives?